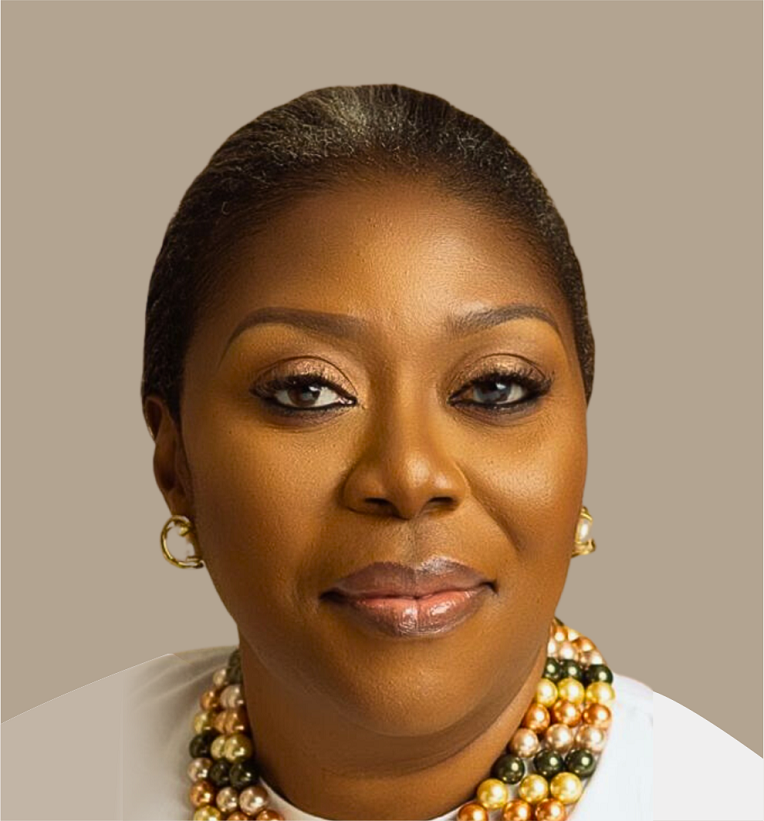 Mrs Adetoke Benson-Awoyinka
Mrs Adetoke Benson-Awoyinka, Special Adviser to Lagos State Governor on Housing 
Adetoke Benson- Awoyinka is a legal practitioner grounded in different areas of the legal profession including insurance law, litigation, probate and Land matters.
Following a vibrant early career in insurance and legal practice, Adetoke Benson- Awoyinka worked at Sprint United; a Multi-billion- dollar telecommunication company in the United States as Lawyer and Technical Consultant; and later as Head of Corporate Strategy and Policy Implementation at Dvyn Inc, USA. 
Armed with a wealth of experience in policy making and implementation, she came back to Nigeria, and was part of the team that crafted the Development Agenda for Western Nigeria (DAWN) document seeking pillars of development that fits into the peculiarities as a region, and ensuring regional cooperation and development amongst the South West States.
Her vibrancy and concern for greater development of Nigeria influenced her diverse political engagements over the years.   Adetoke Benson- Awoyinka belongs to the Afenifere Renewal Group, and a member of Homeland Security Team. She also chaired the Lagos State Technical Committee on Real Estate Transactions which sought to introduce financial transparency and proper governance structure while enhancing foreign direct investments in Lagos Real Estate. 
She was appointed into the Lagos State Executive Council and sworn in as Special Adviser to the Lagos State Governor on Housing on Tuesday, 20th August, 2019 by Governor Babajide Olusola Sanwo- Olu.
in recognition for her innovations and commitment to the Real Estate Sector in Lagos State, Adetoke  Benson-Awoyinka has received several awards within and outside the shore of the State. She has been awarded a Special Gold Award  as Outstanding Leadership Recognition in Real Estate Management from the  Chartered Institute of Public Resources Management and Politics, Ghana.